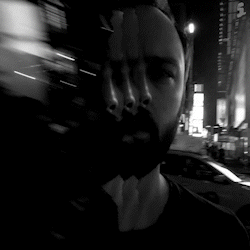 Wes is a Designer based in Brooklyn, New York - balancing commercial and personal work under the name CREAM.

He mixes visual styles drawing inspiration equally from pop culture, street fashion, and product design. He has created typography, illustrations and animations for a diverse range of clients in tech, advertising, editorial and fashion. He strongly believes in exploring and experimenting with visual styles, techniques and software to push the limits of a project brief as well as his own creativity.
Selected clients include ASUS, Nike, Microsoft, Facebook, Land Rover, Duvel, Visa, Penguin Random House, GoDaddy, Apple, Johhnie Walker, Google, Bala, Lipton, Harvard Business Review, Dow Jones, Atlanta Magazine, Vans, Super8, AIGA, Proximus, Pepsi, Instagram, General Motors, Jean Paul Gaultier, Adobe, Ford, Fortune Magazine, Diageo, Tomorrow Land, Carrefour, Olympics, Popular Science Magazine, Kith, Absolut, Coca Cola, The Wall Street Journal, KFC, De Morgen eo.